Outfit your dugout like the PROS with USS dugout accessories!
Dugout Benches
MLB Style player benches: These are two-tiered outdoor team benches featuring lower-level seating with comfortably angled backrests and a dual-use top shelf for storage or elevated player seating during ball games. Equipped with Azek decking seating and backrests to be resistant to cleat marks.
Aluminum benches: These provide plenty of options on sizes and features to complement our Fielders Choice Dugouts. Made of anodized aluminum planks (2"x10") equipped with backrests, player benches can also be equipped with a rear single or double plank shelf. Shelves help optimize the organization of the dugout and remove tripping hazards by giving players an area to store extra equipment, bags, clothing, water bottles, etc. Benches are available in many standard and custom option lengths.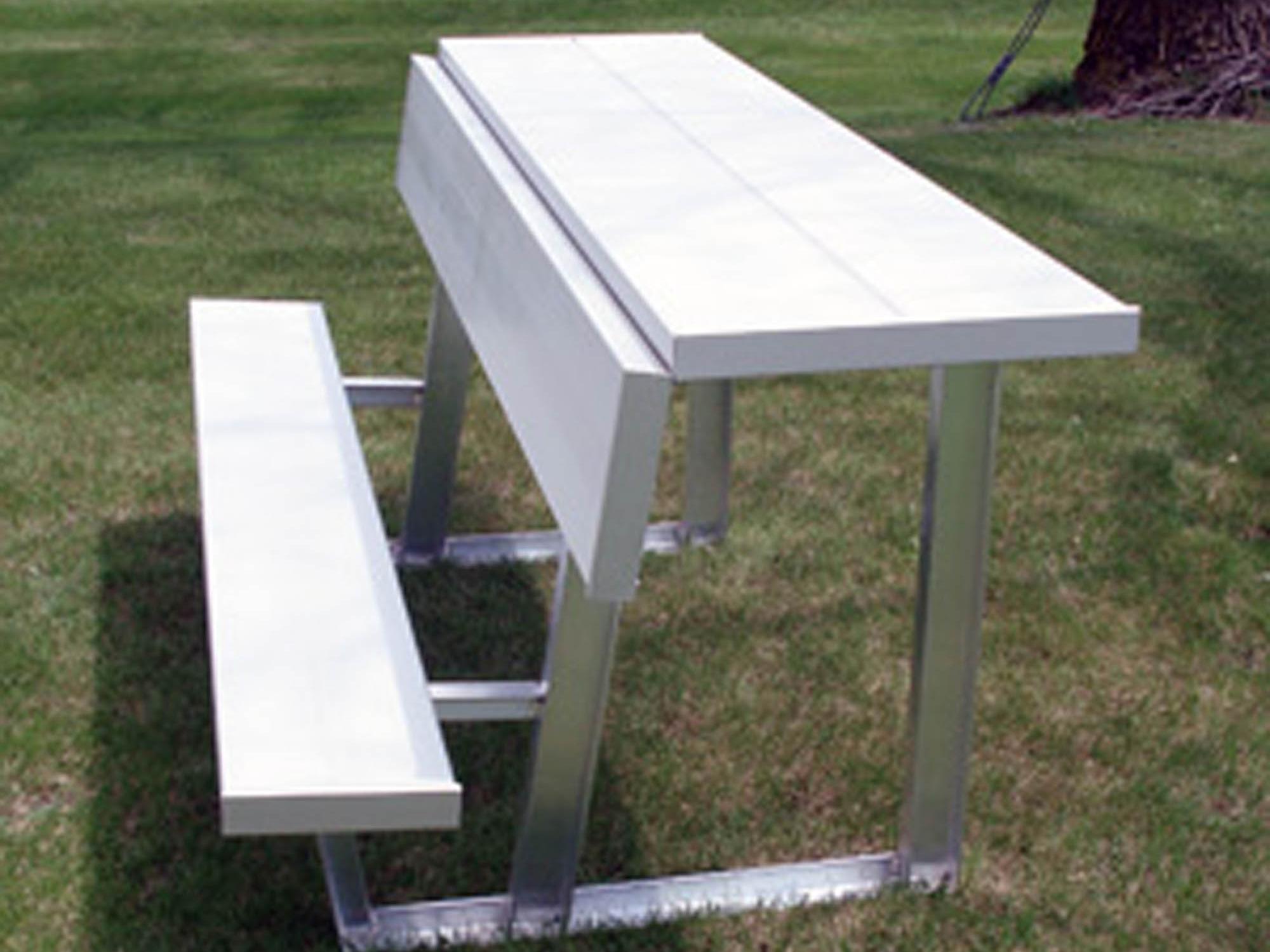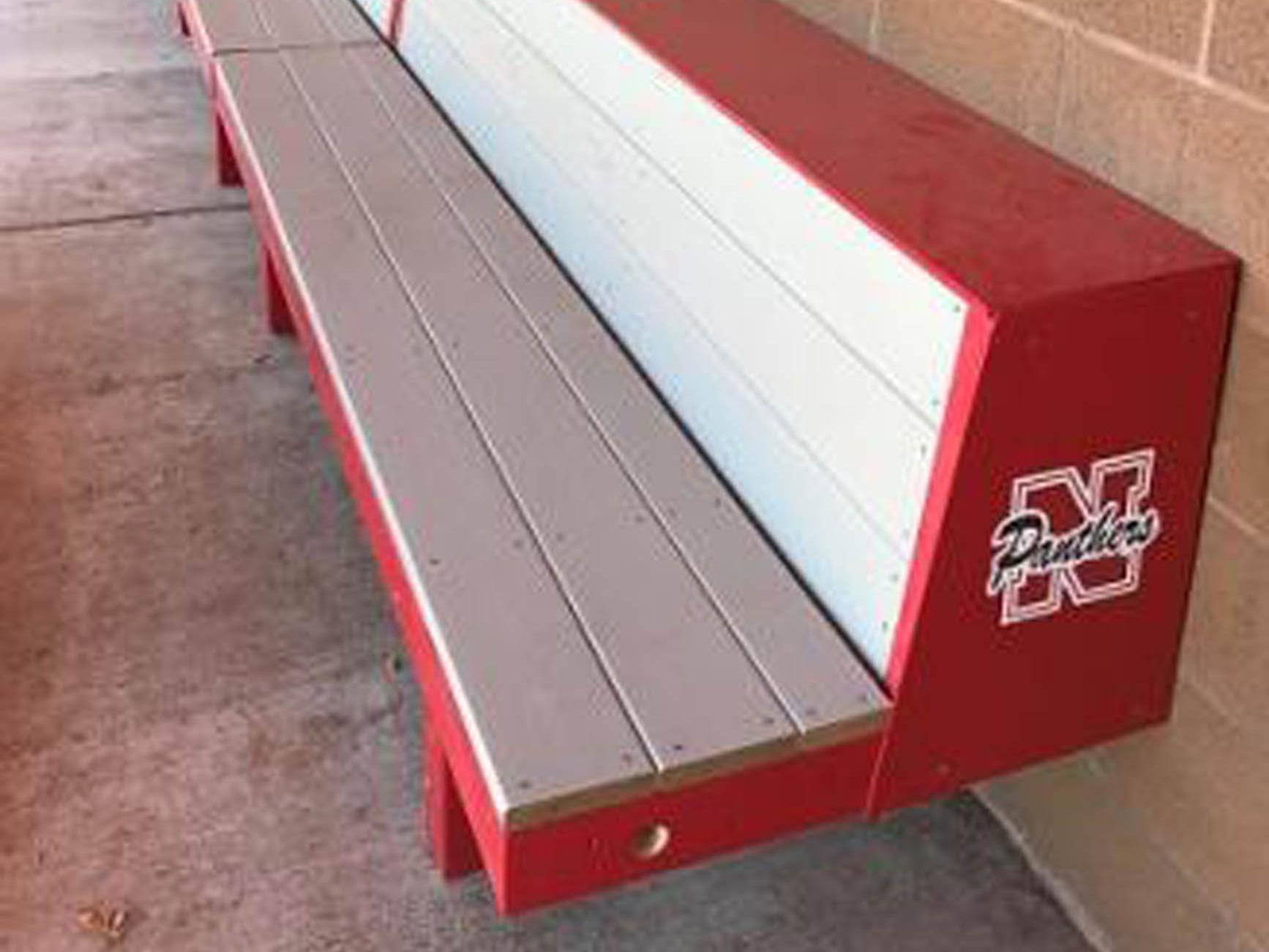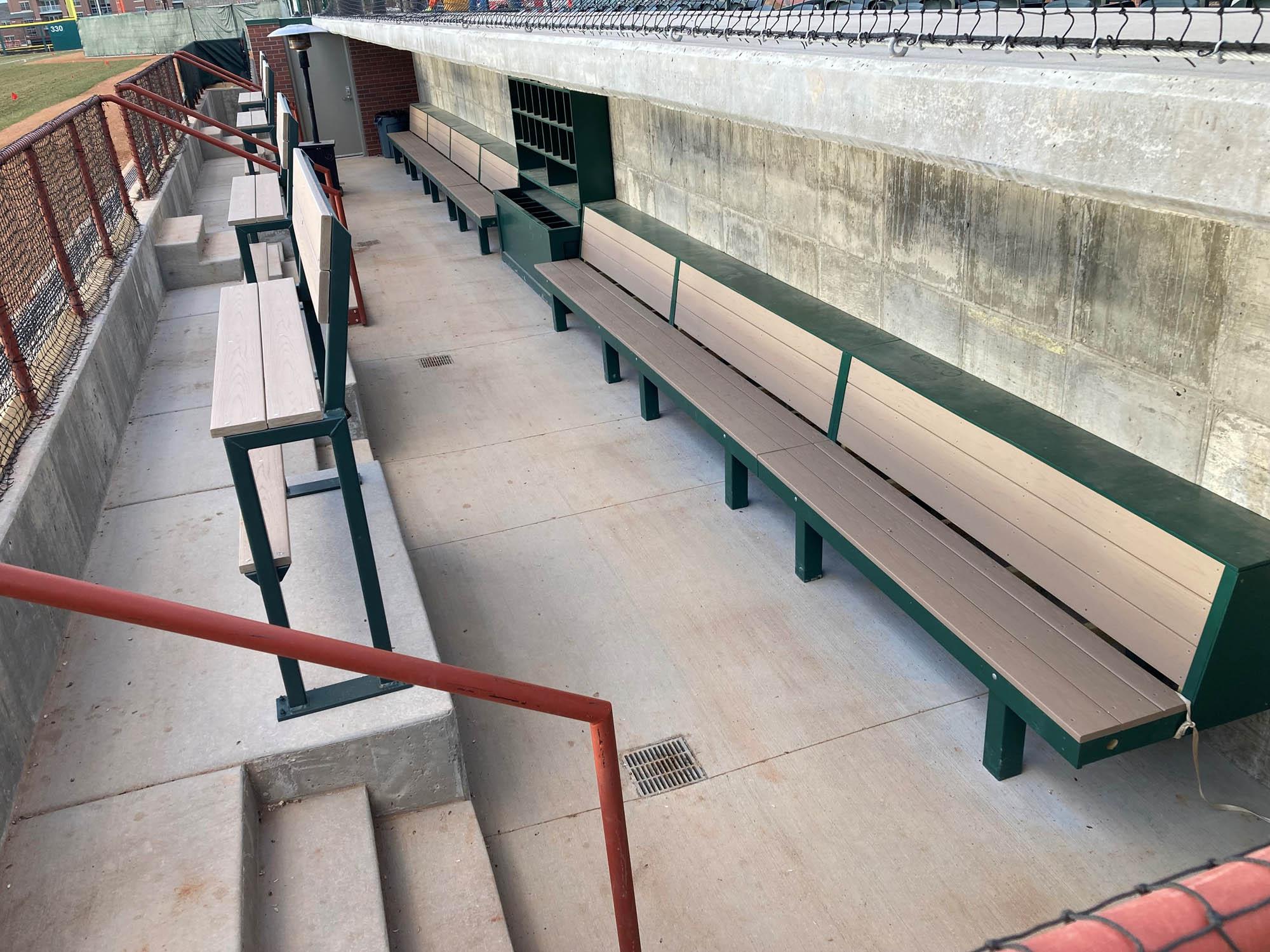 Player Storage Racks
Premier Storage Rack: Premier is dugout storage for team player needs. Featuring a traditional box design offering a choice of 5, 6, 7, or 8 cubbies. Standard 7'-6" long rack has 14" tall inside dimension boxes. Choice of 8 boxes (10-3/8" wide cubby), 7 boxes (12" wide cubby), 6 boxes (14-1/8" wide cubby), or 5 boxes (17-1/8" wide cubby), all at the featured price. Centered below each cubby is a premium double coat hook for player jackets & bags.
Helmet Cubby Rack: Provides individual storage softball or baseball helmets. Each cubby will accommodate any size batter's helmet available, including those with protective face masks. Size ranges start at 9 helmets up to 24 helmet cubbies.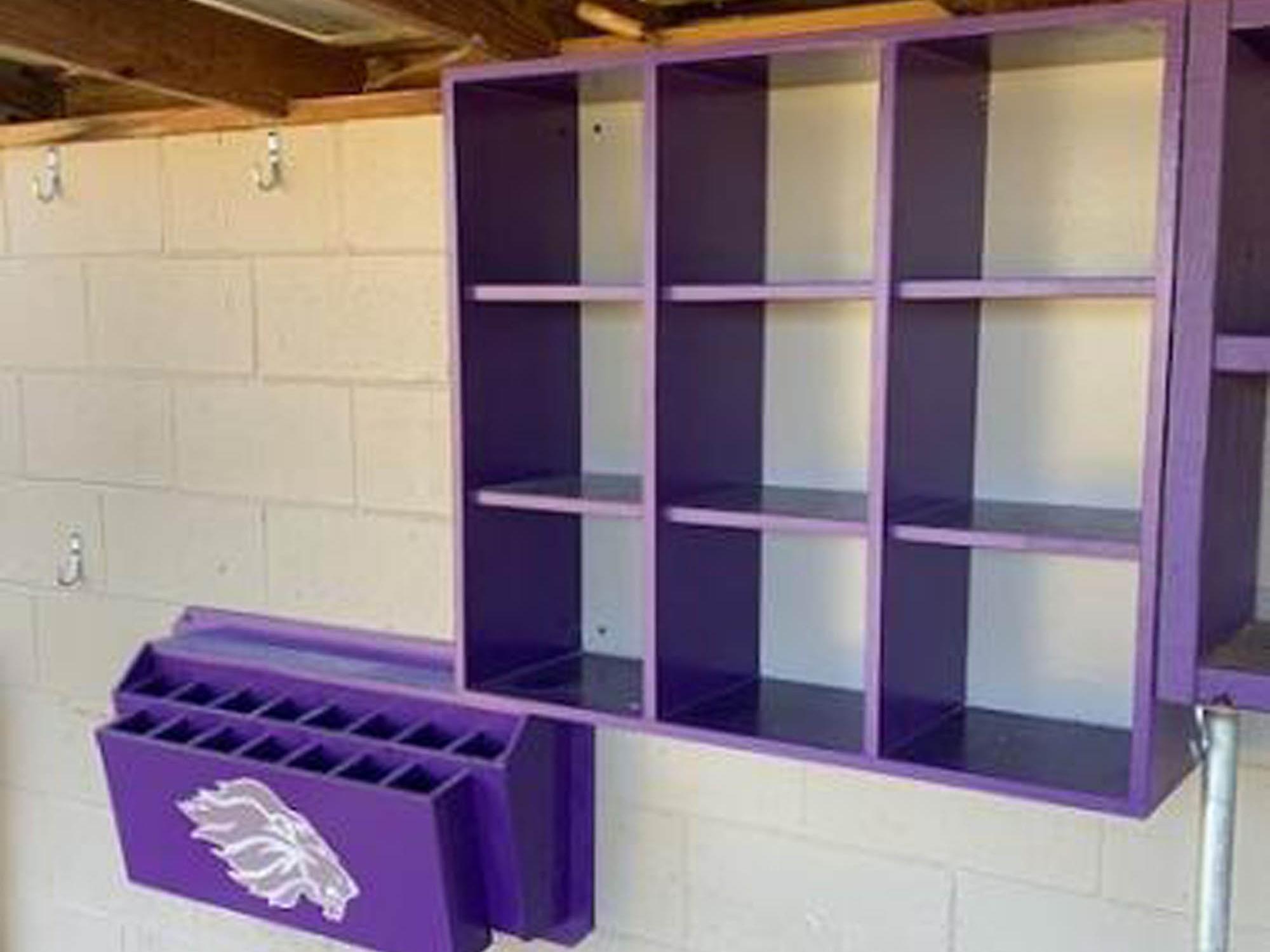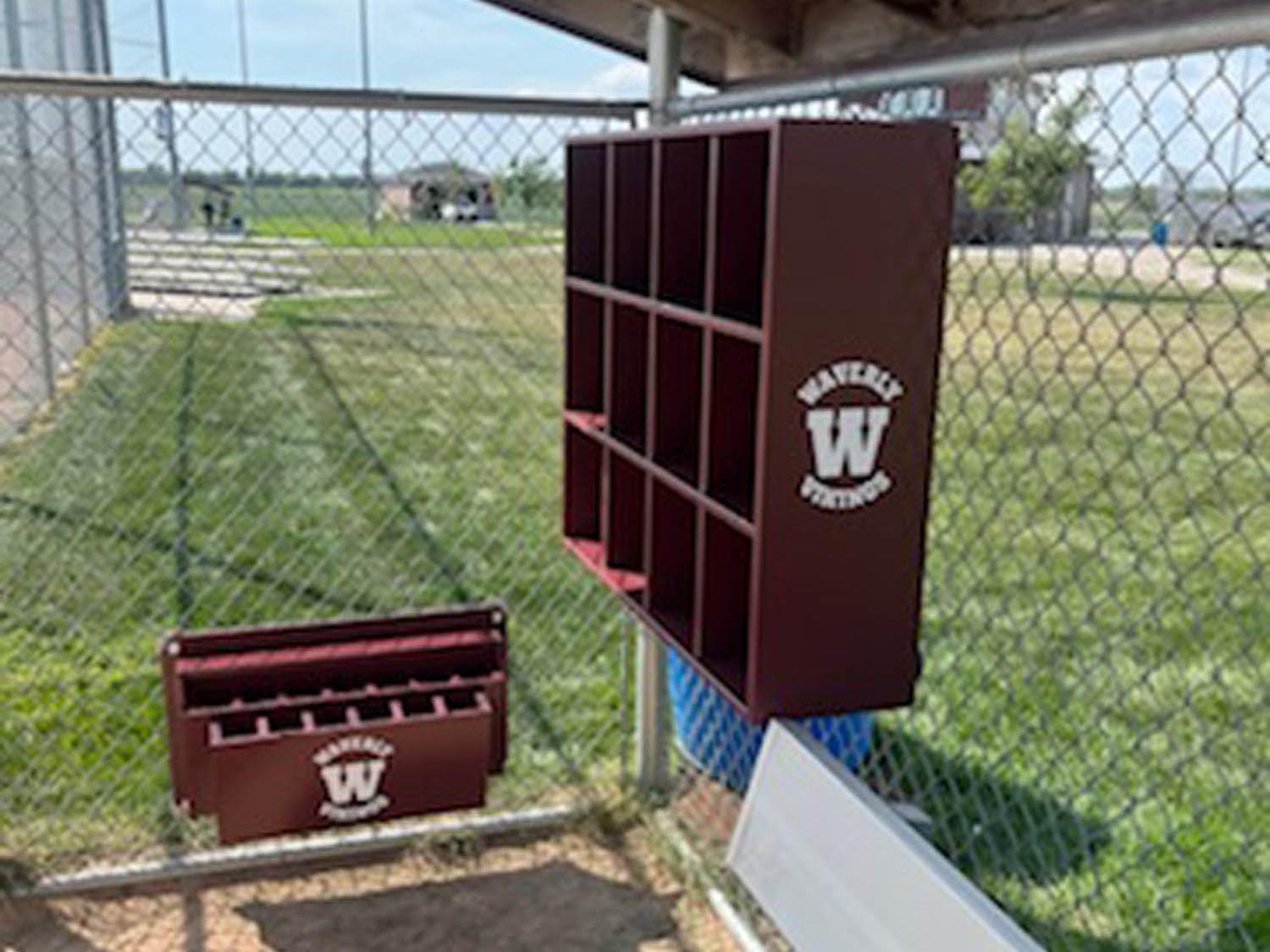 Bat Racks and Combo Racks
Hanging Bat Racks: We offer three standard models of the "Wall Hanging Bat Rack." Bat racks come painted in the team color of your choice and take up a minimal amount of space away from the wall.
Vertical Bat Racks: Vertical bat racks hug the wall conserving dugout space while providing easy access to players' bats. Individual bat sleeves protect expensive player bats from damage. Painted in the color of your choice and includes the team logo at no additional cost. Vertical Bat Racks are offered in 4 standard sizes holding choices of 21, 15, 13 & 8 baseball or softball bats. Custom sizes are also available.
Angled Bat Racks: Angled bat racks come in 4 standard sizes holding 21, 15, 13 & 8 baseball or softball bats, respectively. Each bat has its own slot protecting today's expensive aluminum bats from banging together. Slanting of the bat slots allows placement beneath your team helmet storage rack, preserving valuable dugout space. Painted in your team color with team logos at no additional charge. Custom-size bat racks are also available to meet your exact standards.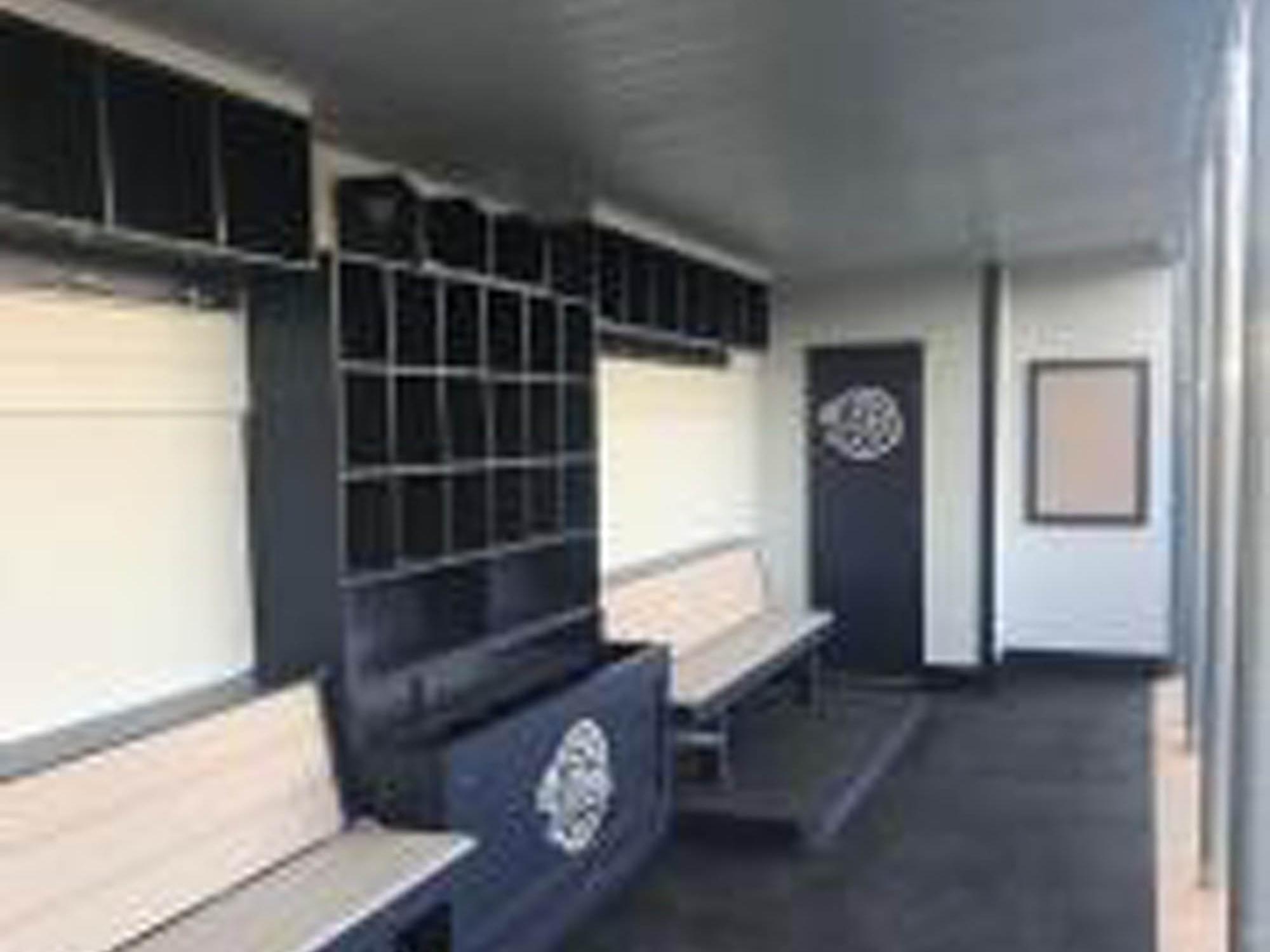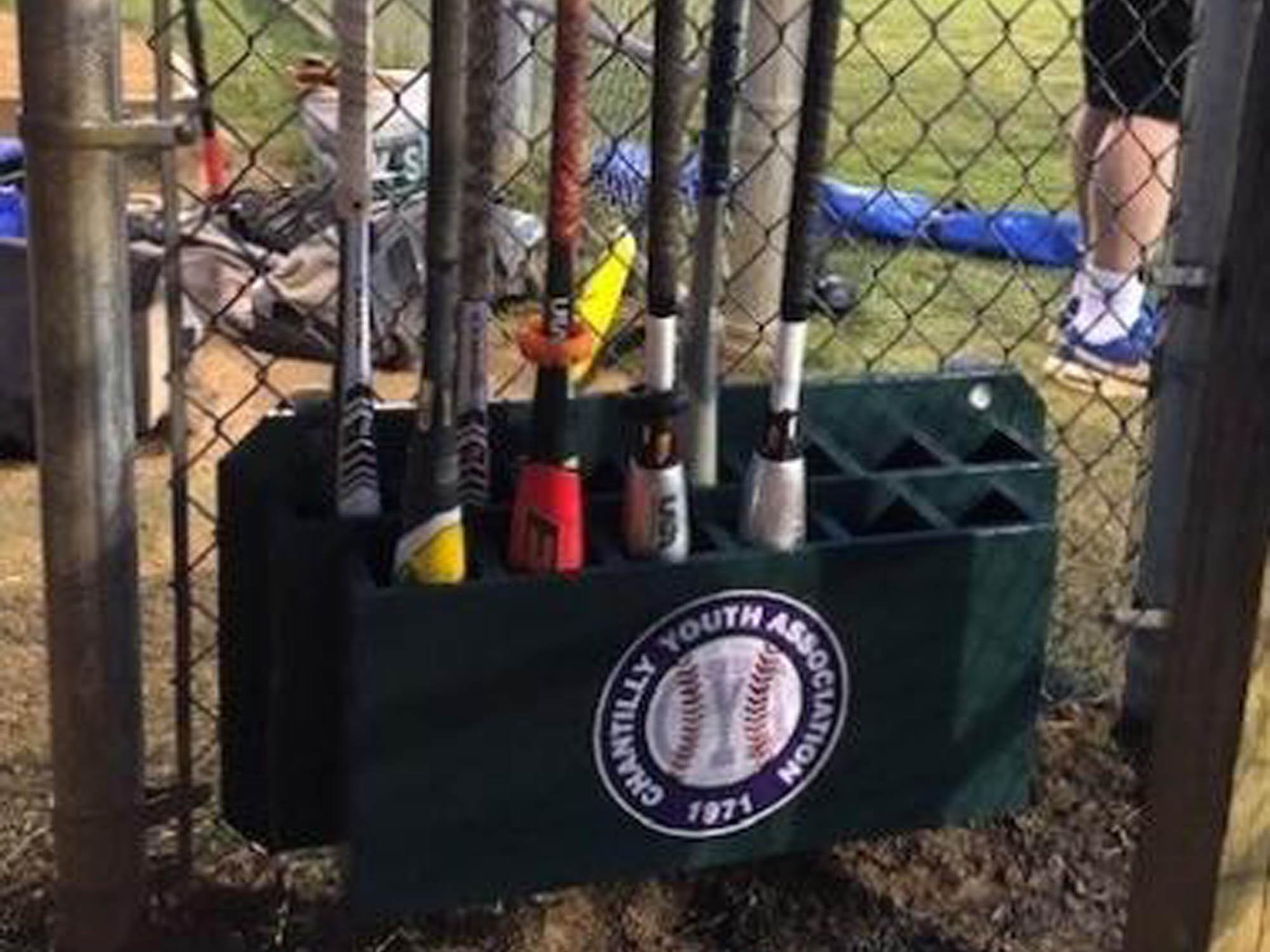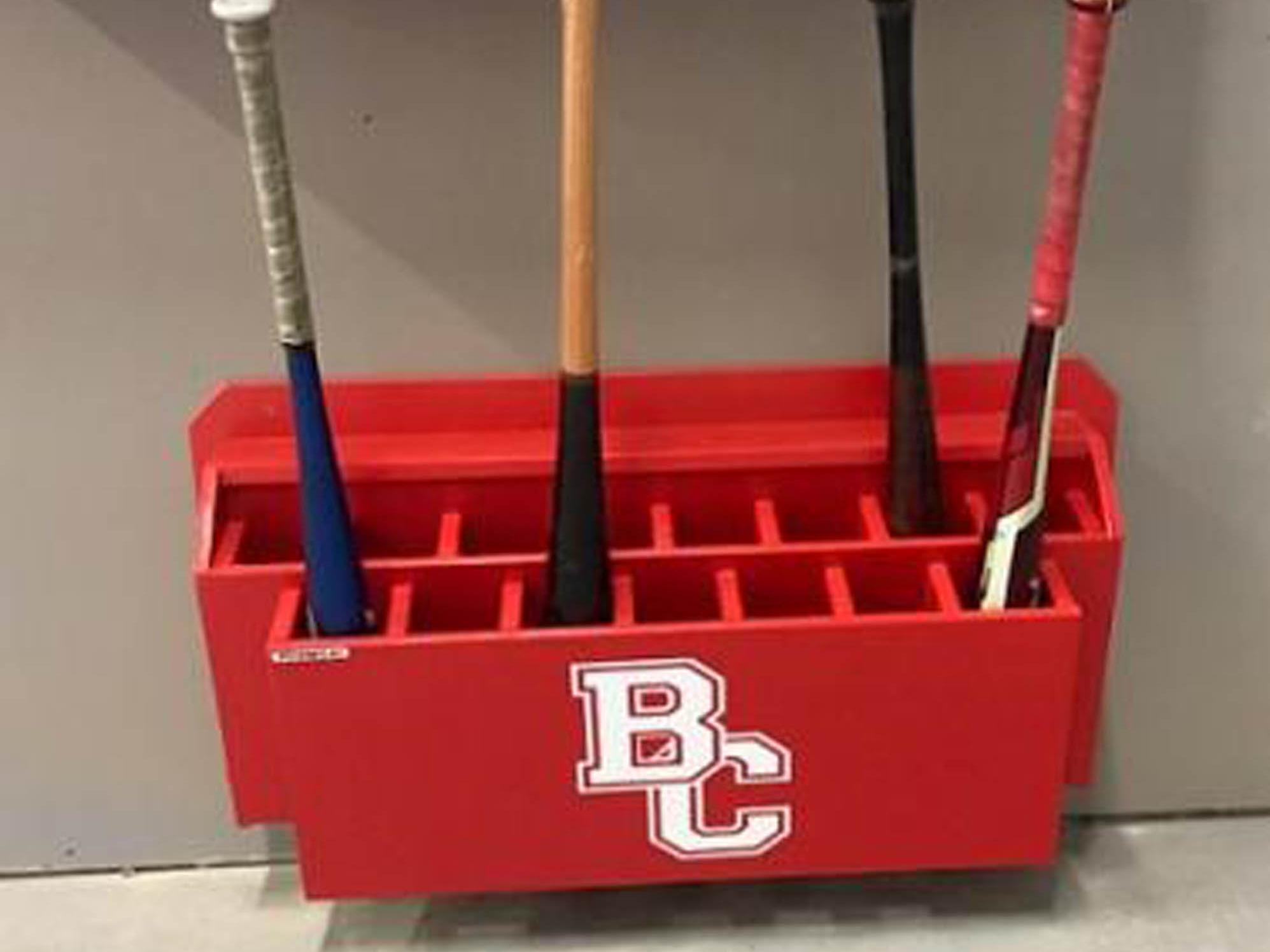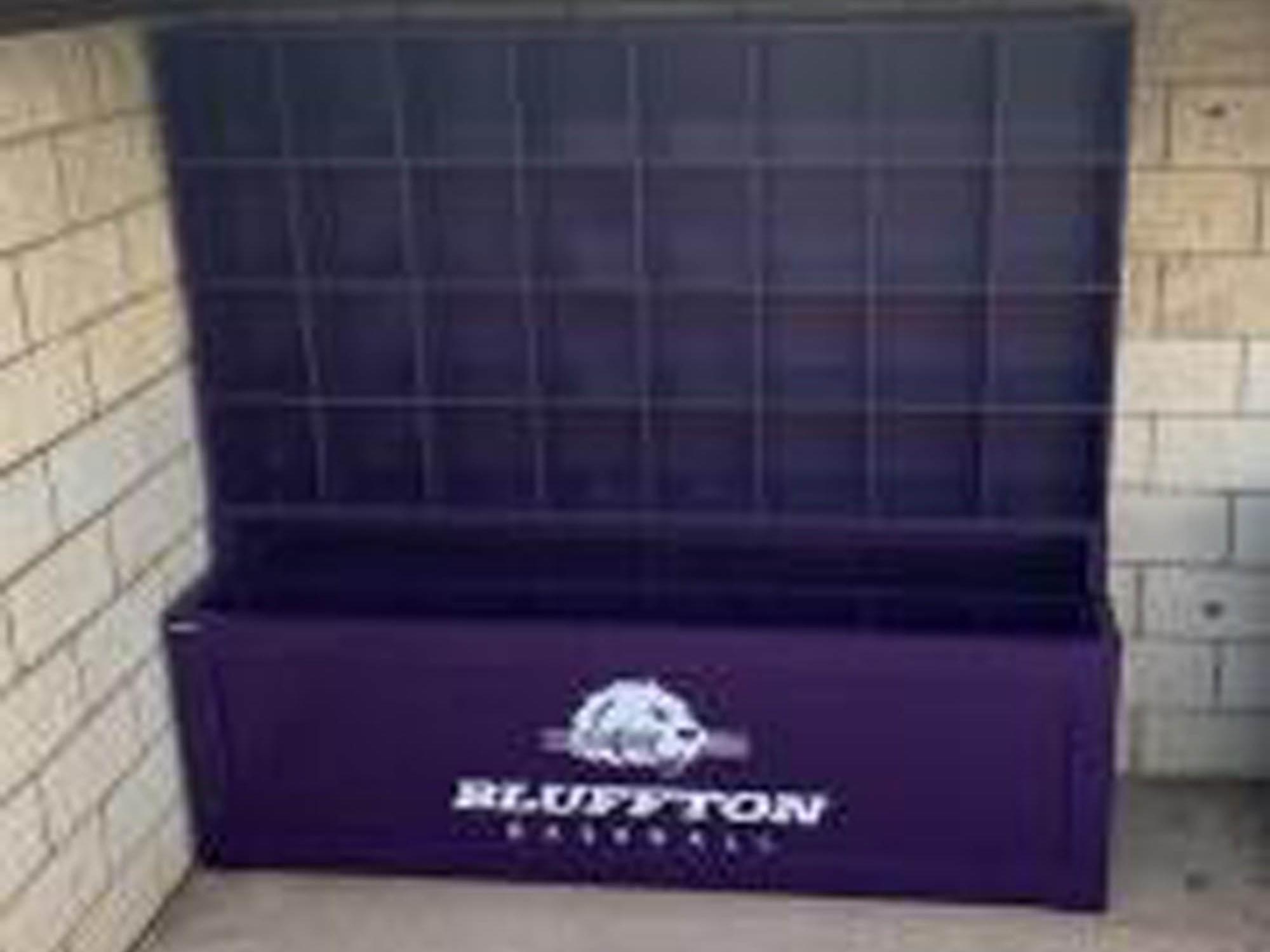 Dugout Rail Padding
DIY Rail Padding offers an economical way to pad your fence top rail and dugout rails. It provides a custom fit and looks without a custom price. Tubular foam in 6' lengths, sized to fit the fence top rail or dugout rail—18 oz. UV-treated vinyl cover in a variety of colors (with grommets).
U Shaped Rail Padding gives your dugout look of the Pros! Vinyl is wrapped around plywood and foam to cover the front, back, and all edges. Complete vinyl wrapping is fastened only on the backside using stainless steel staples. Give your padding the wow factor by adding custom graphics.